3 mai 2021
Envoyé par :

wp_nick

Catégorie:

News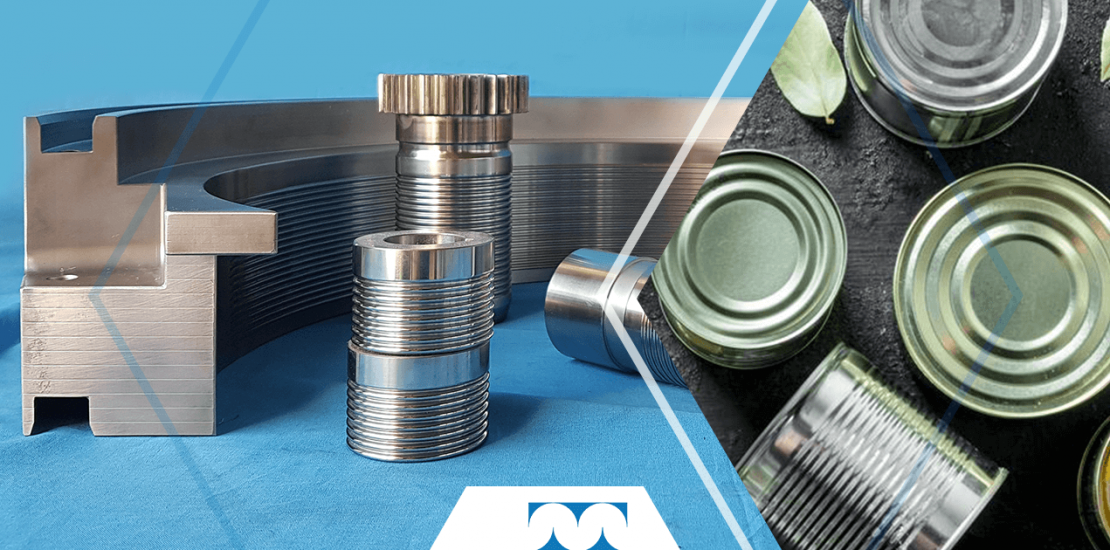 Let's find out together the current metal can and end market and what are the challenges that await us.
MORE THAN JUST A TIN CAN
When we think of a metal container, we probably figure out a can. In fact, it is any metal receptacle made of aluminium or steel, intended to contain food, industrial, body care substances and so on. These cans are everyday objects: just think, for example, about aerosol cans, tomato sauce cans, paint cans, and shaving foam cans. In short, there are so many types of metal cans, which vary with their intended use.
OUR NATURAL ENVIRONMENT
For more than twenty years, every day we at Euro Tecno Tool have been dedicating ourselves to design, manufacture, and test equipment, tools and dies for the industry of metal cans and ends. We were born to do this, it is deeply rooted in our DNA: this is why we are the most natural choice of the best metal packaging companies worldwide.
A BRIGHT FUTURE
The metal can market is constantly evolving: to be clear I need to give you some data, actually a single figure.
Mordor Intelligence, a company providing market analysis and research, foresees that the metal can industry is expected to register a CAGR of 2.23% over the next 5 years. Therefore, it is an expanding ecosystem, which will bring along new development and investment possibilities.
THE ROOTS OF THEIR SUCCESS
According to the Mordor Intelligence study which we have just talked about (you can read it here, if you're interested: https://www.mordorintelligence.com/industry-reports/global-metal-cans-market-industry), the metal packaging sector is thriving. Why? Well, because metal cans give great benefits: their resistance to transportation, hermetically sealed cover, and easy recyclability. Their growth is also supported by the ever-increasing consumption of alcoholic and non-alcoholic beverages (such as beer and carbonated drinks) and processed food. In fact, we consumers have less and less time to cook, but at the same time we want healthy and ready-to-use food.
BUT ALL THAT GLITTERS IS NOT GOLD…
Obviously, since metal cans could be replaced with polymer-based packaging, such as polyethylene and polyethylene terephthalate (PET). Therefore, the challenge for the metal can producers lies in finding out how they could stay on the cutting edge, making sure that consumers will prefer metal packaging to these polymeric materials.
METAL CANS SIGNED BY EURO TECNO TOOL
We are one of the major players in the metal can industry in the Italian and international landscape: we design and provide complete equipment and tools, both to the tinplate or aluminium can manufacturers and to manufacturers of machineries for this kind of production. We are experts in a both tailored and standard production: we believe that manufacturing equipment, tools and dies for metal cans "tailor-made" to each of our clients will allow us to act as pioneers and be tirelessly updated in our field.
We are aware that evolving is key to remain a reference company in the metal can production, staying true to ourselves: expertise, quality and precision are and will always be the guidelines which will drive our growth.
As for the future, our mission will be to gradually reduce thicknesses, thus allowing our clients to produce increasingly lighter and sustainable metal cans, with a huge saving in raw materials. But we will also continue to provide hermetic-sealed and safe closures, since we care about the health of every single consumer.
We don't know what the future holds, but we are ready to eagerly face new challenges, to explore and adapt to new scenarios. One thing is for sure: our commitment to constantly improve ourselves. This is our promise to you.