14 décembre 2021
Envoyé par :

Arianna Ziveri

Catégorie:

People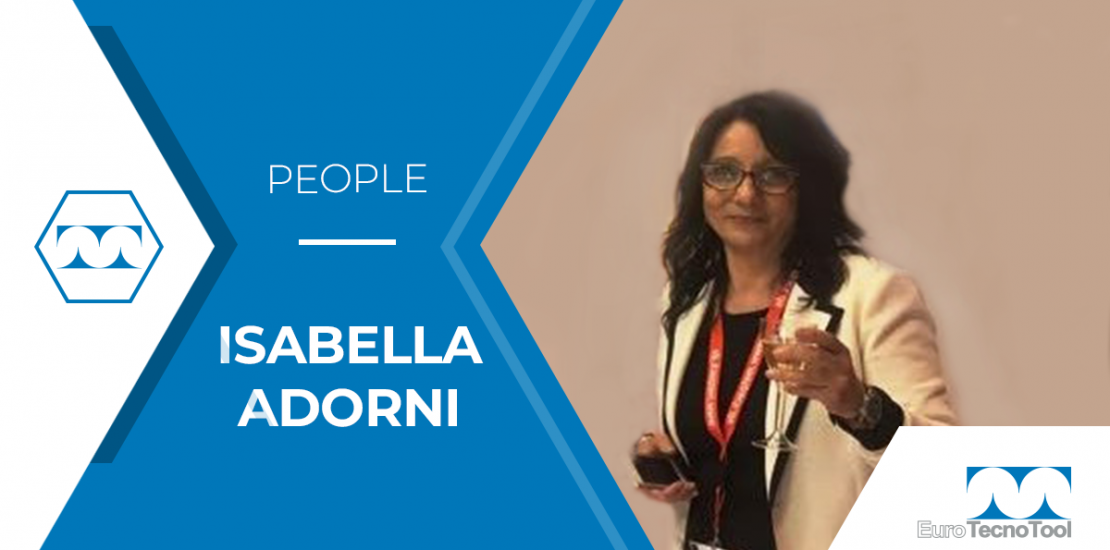 The true value of a company lies in its people. The skills, commitment and spirit of initiative of each of its employees allow Euro Tecno Tool to grow and respond to market changes and demands.
We have decided to create a space where the men and women who work with us can talk about themselves and offer their point of view on the company and the sector in question.
Today we talk to Isabella Adorni, our Sales Manager.

1. ISABELLA, TELL US ABOUT YOUR EXPERIENCE AT EURO TECNO TOOL.
I had the good fortune to participate in the founding of the company and get to know its historical partners. I therefore believe I have a privileged point of view: I know the history of this company and the path that has brought us here today and which, professionally speaking, coincides, for a long stretch, with my own.
To witness the birth of a company and to contribute to its development has been a great opportunity for me and has involved commitment and dedication. Before joining ETT, I had gained good experience in the precision engineering sector, but in an area with a different target audience. At ETT, I started by dealing with purchasing and production and then moved on to the commercial side.
Over the years, we have carefully selected the professionals to be included in our team. Our staff is highly qualified. Together we have succeeded in gaining our position in the sector of supplying equipment for the metal packaging industry. Today we work with multinational groups, but also with various private companies. Since 2005, for example, we have been one of the four preferred suppliers of a large group for the supply of tools for the production of cans and round lids. This project in particular has involved me directly and has allowed us to enter the most important production plants in Northern and Eastern Europe and to appreciate the specialisation of Euro Tecno Tool.
2.WHAT MAKES EURO TECNO TOOL AN IDEAL PARTNER FOR CLIENT COMPANIES?
First of all, flexibility in terms of technical and production knowledge. Then certainly the availability and ability to respond to customer requests, analyse problems, understand their needs and collaborate to find the most suitable solution for their requirements. Our continuous presence at the production sites of our client companies has enabled us to acquire, over the years, a wealth of experience that those who turn to us can count on. In the environment in which we operate, seriousness is of crucial importance.
We act very confidentially and guard our customers' know-how. All the solutions we study are tailor-made with the aim of achieving the result required. The technical assistance we are able to provide is a fundamental strength, considering that, in recent years, packaging manufacturers are often suffering from a difficult generational transition. Starting with a component to be produced, we are able to assist our customers along the entire production line.
3. WHERE DO YOU SEE EURO TECNO TOOL IN THE NEAR FUTURE?
We have established ourselves as a supplier of equipment for metal packaging production lines; therefore, we also aim to supply fully equipped machines, both new and reconditioned. We have started working closely with manufacturers of line machines, on which we have always worked in the past, with the aim of providing our customers with a partner who can follow them through the entire production cycle and future developments of the packaging to be produced.
Over the last few years we have felt this need from our customers more and more pressing and we are equipping ourselves to meet it in the best possible way, using the enormous technical know-how accumulated over more than 25 years of activity.
Thank you, Isabella, for this interesting chat. See you next time on ETT People.