Let's discover together the secret behind the success of this eco-friendly packaging, its outlook for the future, the advantages of the steel, as well as some projects which we at Euro Tecno Tool have created passionately and proudly.
WHAT DO WE TALK ABOUT?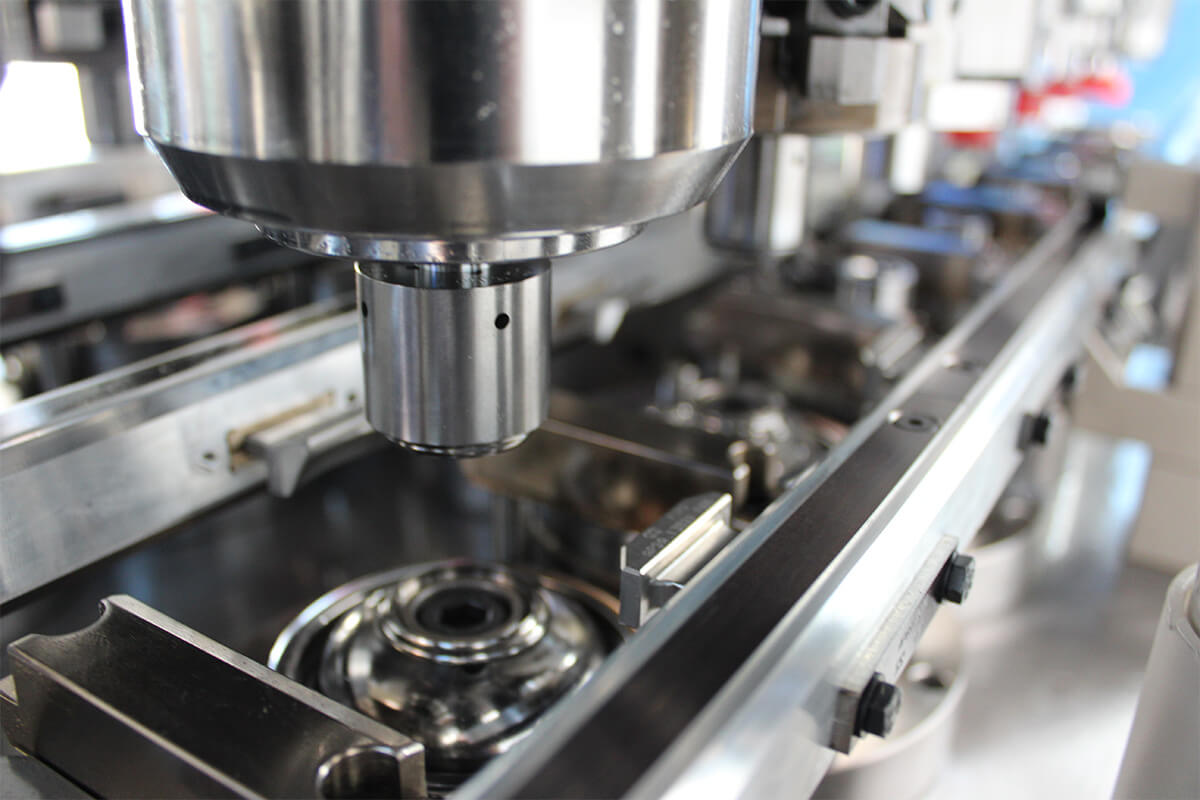 An aerosol can is a small cylindrical dispenser that holds a propellant under pressure which is designed to release a fine spray of materials such as deodorants, varnishes, paints, etc.. Therefore, it is a highly versatile product, which is used in various fields, ranging from the pharmaceutical industry to the cosmetics one, through the food sector to the automotive one. But how come it is so widespread? Because it is lightweight, cheap, user-friendly, robust and safe (thanks to its hermetic seal). Aerosol cans can be made from steel, like the ones we manufacture: ever since it was born, Euro Tecno Tool designs and manufactures complete lines and individual tools for the production of aerosol tops, bottoms and cans.
KEY WORD: GROWTH!
I know, I know, I'm not a big fan of figures and big words myself, but what comes next is really important to better understand…
Future Market Insights (FMI) foresees that the global aerosol packaging market will grow at a positive rate throughout 2021 and will surpass US$ 6.72 Bn by the end of the year.
IMARC Group report states that one of the major driving factors behind the growth of this market segment is the ever-growing demand for cosmetics and personal care products.
Also the Mordor Intelligence study (you can read it here) predicts this field is expected to grow at a CAGR of 3.13% during the forecast period (2021-2026). Europe is emerging as a key market and the top product categories are skincare and toiletries.
OUR PROJECT
We recently manufactured a tooling for one of our clients, a project we are extremely proud of. Specifically, it is a ø65 aerosol can (ø60 top, ø63 bottom), which is not only the most currently in-demand can, but also it can be implemented in all fields.
From our very beginning, we at Euro Tecno Tool have been dedicating ourselves to manufacture equipment for aerosol can tops, and this branch of our business has become one of our main expertise areas over the years. Our professional background is unique in the market, and it has allowed us to create projects where thickness is significantly reduced: this is quite an achievement for an aerosol can!
Among our flagship products, we provide an integrated solution to manufacture aerosol tops, as we rely on a fruitful partnership with a 100% Made in Italy press manufacturer we established almost 10 years ago. There is currently no such equipment in the market, or rather the one available is slower or very expensive. Instead, in our project the press moulds aerosol can tops quickly and accurately: quality and performance always come first. Moreover, it is delivered as a turnkey system. But that is not all: it can be a single-mould (i.e. it can manufacture a top at a time) or a two-mould press. What is interesting is that the client can buy a press with a certain set-up and then decide even later whether the single-mould or the two-mould press (i.e. the one which manufactures two tops at a time) is best suited. Therefore, this is not a specifically designed mould, rather it is highly adaptable. This product is also delivered as a turnkey system.
As to the productivity, the single-mould press makes 250 tops per minute, whereas the two-mould press can make as high as 400 tops per minute.
STEEL, THE UNDISPUTED KING
According to Ricrea, the Italian National Consortium for Recycling and Recovering Steel Packaging, steel packaging has many advantages:
efficiency: the filling process is faster, the steel packaging is easy to carry and there is no need to cool it. This latter feature enables a huge energy saving;
strength and robustness, since it protects its contents from stress, tampering and extreme pressure;
hermeticity: light, air, moisture and bacterial micro-organisms cannot get in;
safety, especially for dangerous good and aerosol products;
magnetism, which facilitates its recyclability;
sustainability and environmental compatibility: steel can be recycled almost infinitely, without any degradation in quality. Steel is also the most recycled and the most widely used material in the world after concrete.
According to the last APEAL (Association of European Producers of Steel for Packaging) report, in 2019 the recycling of steel packaging in Europe has reached an 84% rate, i.e. an increase of 1.5% compared to the previous year.
The aerosol can market is steadily increasing and in the coming years it will continue to expand. And we at Euro Tecno Tool are ready: for years we have been working every single day to manufacture specific equipment for the aerosol field and, drawing on a wealth of expertise, we are looking forward to playing a starring role in this market in the future as well…